Contact Email/Licensing Inquiries:
smcpartland13@gmail.com
Follow me on Twitter!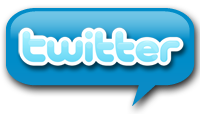 Subscribe to Scott's Extreme Weather Youtube
Channel! Simply click the button below and you're done!
**NEW FOOTAGE - Hurricane Irma Preps & Florida Land Fall 2017**
Download The Timecoded Screener Here
Media outlets: Looking for extreme weather video for your production? Head over to my Stock Footage List to view my entire archive spanning the years 2003-2017. Email for licensing rate quotes. My stock footage list also features dozens of Quicktime time-coded screeners ready for download!
And, if you're looking for 4K Cinematic, or 4K UHD footage from 2015 - 2017 (which downconverts beautifully to 1080P) my most recent storm chase footage is being exclusively represented by Getty Images, and can be viewed, and purchased directly from them via the following link
Scott McPartland Archive (Getty Images)